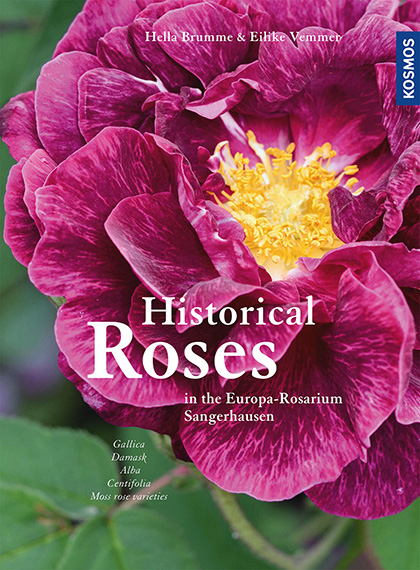 Historical Roses – in the Europa-Rosarium Sangerhausen
Author: Hella Brumme, Eilike Vemmer
Translated from German by Helga Brichet, Past President of the World Federation of Rose Societes
Historical roses enchant us with their unparalleled charm, their scent and the superb spectrum of their colours and shades from white to carmine and velvety violet. For thousands of years they have been cultivated for medicinal purposes, the production of rose oil and perfume, and for their versatility, grace and beauty.
In this book Hella Brumme and Eilike Vemmer describe the 349 Gallica, Damask, Alba, Centifolia and Moss rose varieties that are to be found in the Europa-Rosarium Sangerhausen, the world's foremost rosarium.
Hella Brumme was in charge of the Europa-Rosarium Sangerhausen for 34 years, from 1999 to 2006 as its director. Eilike Vemmer has devoted herself to historical roses for more than 20 years, and both authors are amongst the most competent experts in the field of historical roses. For years the authors have compared the original, historical descriptions to those plants which are today to be found in the rosarium and revised their descriptions. In matchless tables the distinctive characteristics of the various rose classes are contrasted. Frequently occurring confusion of certain historical roses have also been cleared up.
With the publication of this work, the Europa-Rosarium Sangerhausen Foundation of the German Rose Society helps to promote the scientific work on the rose collection. (Back cover text. © Franckh Kosmos Verlags-GmbH)
Publisher: Franckh-Kosmos Verlags-GmbH & Co.KG, Stuttgart, Germany
160 pages, 430 photos, size 23 x 30 cm
English edition ISBN: 978-3-440-17055-7
German edition ISBN 978-3-440-16857-8
LUXEMBOURG – LAND OF ROSES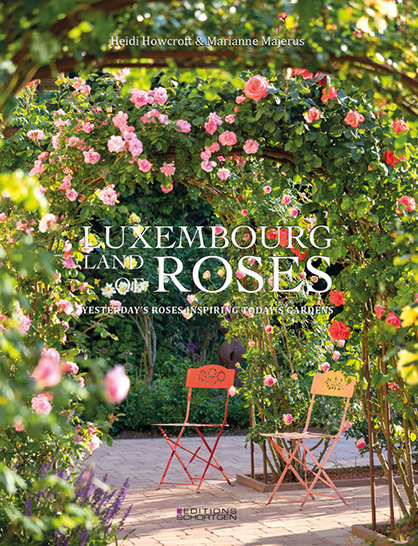 Luxembourg – Land of Roses
The coffee table book "Luxembourg – Land of Roses" published by our association in 3 distinct language versions, which would not have seen the light of day without our enormous commitment over 5 years, has been awarded the "WFRS 2022 Literary Award". We are proud of this achievement.
"Luxembourg – Land of Roses" – Publishers: Patrimoine Roses pour le Luxembourg and Editions Schortgen – Year : 2020
Author : Heidi Howcroft
Photographer : Marianne Majerus
Size: 31 cm long, 24 cm wide
176 pages
Price : 39,50€
Languages (3 distinct books): English – French – German
English: Luxembourg – Land of Roses
ISBN-Nr 9 789995 936952
French: Luxembourg – Pays de la Rose
ISBN-Nr 9 789995 936976
German: Luxemburg – Land der Rosen
ISBN-Nr 9 789995 936969
THE HANDBOOK OF WILD ROSES IN JAPAN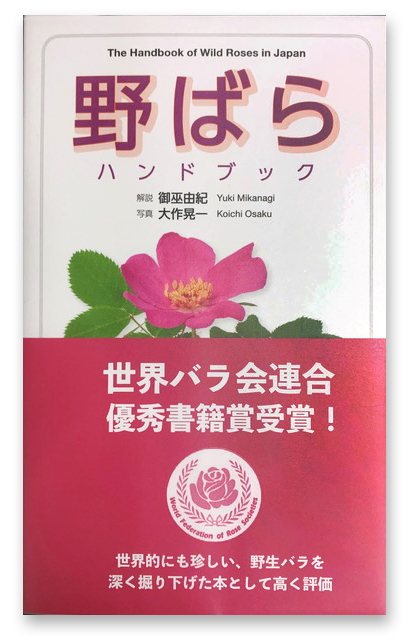 The Handbook of Wild Roses in Japan
Author: Yuki Mikanagi
Publisher: Bun-ichi-Sogo Shuppan (Tokyo, Japan)
Year: 2019
152 pp.
Size: 182mm long and 110mm wide
ISBN: 978-4-8299-8136-8
Price: 2,200 yens
Language: Japanese
This is a unique guidebook which provides all the valuable botanic and cultural information on 17 wild roses native to Japan. With the help of many beautiful colour photos Mr. Osaku took, using the pan-focus technique, all the parts of wild roses – not just flowers and plants, but the details of leaves, stems, hips – are clearly observed, and their botanical features, which are usually described with sentences using difficult technical terms, are clarified even to total laymen in botany.
The book starts with the pages introducing species roses in different areas of the world, and the explanation (with photos) of various parts of roses necessary for understanding important features of wild roses in Japan. For each species, six pages are allocated: the first page shows a photo of a flowering stem of the species, gives its scientific name (the latest one), and explains its distinguishing features and its distribution; the second page gives photos of its total view of the flower (from different angles) and its parts (even the inside of the bud), and the information on its inflorescence, the number of flowers, size, fragrance, unique features of its sepals; the third page gives the photos of its leaf and stipule, and of its prickles, and explains the features of these parts; the fourth page gives the photos of its hips (including their insides), seeds, and the appearance of its bud in winter, as well as the explanations on them; the fifth page gives the photos of the total plant in its flowering and ripening seasons taken in its natural habitats and the explanation of their features. In the last (sixth) page, the author gives valuable information on its cultural backgrounds, uses, and changes in its scientific name, etc. Further, several pages are spared for similar information on each of their natural hybrids and old garden roses introduced from abroad and used as garden plants in Japan.
This is a book which enables total amateurs in botany to learn the pleasure of botanical observation of wild roses. I believe those who search wild roses in fields and hills with this book in their hands will heighten their interest in botany as well as in those roses.
Review by Akira Ogawa, the WFRS
Vice President for East Asia,
2003 – 2006
Photos: Koichi Osaku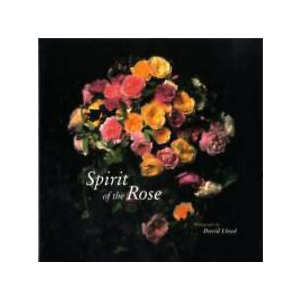 Spirit of the Rose
Author: David Lloyd and Annie Beagent
Publisher: Spirit of the Rose Ltd., United Kingdom
Year: 2004
Language: English
ISBN: 09543939-0-2
This book describes the many different relationships that people have with the rose. Fascinating contributions from a diverse group of writers provide a wonderful tapestry to illustrate the meaning of the "Spirit of the Rose", fully illustrated with fine rose photography by David Lloyd. Contributing authors range from Shakespeare to Robert Burns to Thomas Moore to modern day gardeners, hobbyists and professionals. All amplify the many interpretations of the message, "Spirit of the Rose".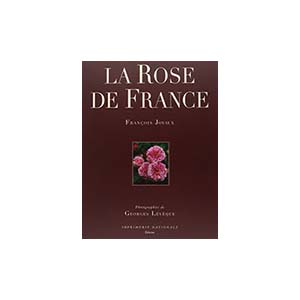 La Rose de France
Author: François Joyaux
Publisher: Imprimerie Nationale, France
Year: 1998
Language: French
ISBN: 2743302518
This book throws new light on the history of Rosa gallica as La Rose de France. Based on meticulous research into contemporary catalogues and archives, and careful comparisons of Gallica collections in France and elsewhere, it gives detailed descriptions and history of the 200 or so varieties that still survive today. This is the definitive working reference book on Rosa gallica.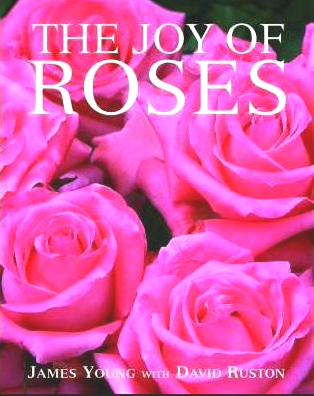 The Joy of Roses
Author: James Young with David Ruston
Publisher: 4CPublishers Pty Limited, Australia
Year: 2004
Language: English
ISBN: 09752-3400-5
This book offers a commonsense guide to successfully growing roses by James Young, in consultation with David Ruston, one of the world's leading rosarians. Each of the 800 photos in the book is well described and has been photographed by James using the latest digital technology.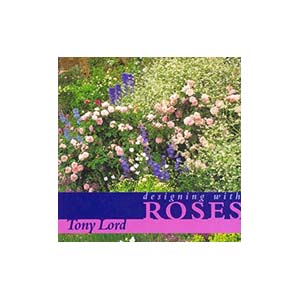 Designing with Roses
Author: Tony Lord
Publisher: Francis Lincoln Ltd. (United Kingdom, Germany, Sweden, United States of America, Canada, Australia, New Zealand)
Year: 1999
Language: English, German, Swedish
ISBN: Hardcover – 0711212910
Softcover – 0711217149
This book explores all the possibilities of using roses in the garden. After chapters on the heritage of the rose and rose gardens, sections detail the use of roses on structures, as punctuation points in the garden, in mixed borders and in wild gardens.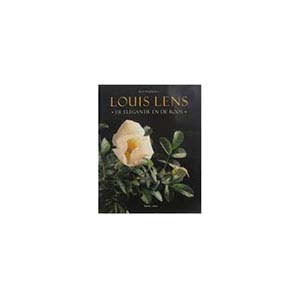 De elegantie en de roos
Author: Ivo Pauwels
Publisher: Lannoo Terra, Belgium
Year: 2000
Language: Dutch and French
ISBN: 90-209-3919-X
This book tells the story of the Lens family and, more specifically, that of the life and work of the Belgian hybridizer, Louis Lens (1924-2001.) While he bred many famous roses, including the Hall of Fame winner 'Pascali', Louis Lens devoted much of the last 25 years of his life to the breeding of musk hybrids.
CLIMBING ROSES OF THE WORLD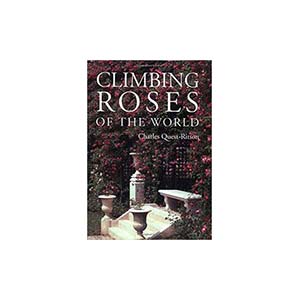 Climbing Roses of the World
Author: Charles Quest-Ritson
Publisher: Timber Press, Portland, Oregon, United States of America –Cambridge, United Kingdom
Year: 2003
Language: English
ISBN: 0-88192-563-2
Illustrated with 200 photographs, this book describes the nearly 1600 old and new climbing roses still in cultivation, of which some 400 are available commercially around the world. A personal judgment is almost always expressed, as this is not an impersonal catalogue, but the work of a connoisseur who has minutely observed, compared and evaluated.
TEA ROSES – OLD ROSES FOR WARM GARDENS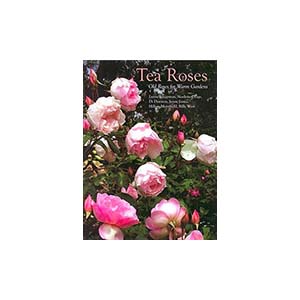 TEA ROSES – Old Roses for Warm Gardens
Author: Lynne Chapman, Noelene Drage, Di Durston, Jenny Jones, Hillary Merrifield, Billy West
Publisher: Rosenberg Publishing Pty Ltd., Australia
Year: 2008
Language: English
ISBN: 978-1-877058-67-7
The authors aim to bring together the observations and knowledge they have accumulated about the Teas and to tell something of their past history. The authors grow most of the Teas known in Australia, and these are a large proportion of those commercially available elsewhere. Consequently, the information given about them will be relevant wherever these roses are grown.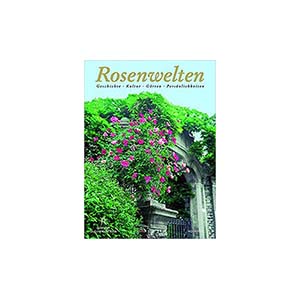 Rosenwelten
Author: Bernd Weigel, Klaus-Jürgen Strobel, Thomas Marschall, Sabine Kübler, Helle Brumme, Eilike Vemmer, Peter Pfliegensdoörfer, Volker Wissemann
Publisher: German Rose Society
Year: 2008
Language: German
This book was published on the occasion of the 125th anniversary of the German Rose Society. It outlines the history of roses and rose breeding in Germany, the history of the German Rose Society and the most important rose personalities along the way.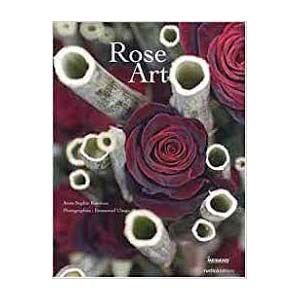 Rose Art
Author: Anne-Sophia Rondeau
Publisher: Rustica, France
Year: 2008
Language: French
ISBN: 978-2-84038-796-1
This book consists of forty imaginative floral compositions, created by six leading French florists (J.F. Bouchet-Odent, T. Boutin, R. Eberwein, A. Lechantre, H. Pothier and G. Moulis) using roses in unusual places, in bouquets and in other unusual ways. The inspiration for this book was Nature itself.
THE QUEST FOR THE BLACK ROSE
The Quest for the Black Rose
Author: Ingrid Verdegem, Anne Ronse, Anne-Sophia Rondeau
Publisher: Stichting Kunstboek, Belgium, in association with Ulmer Verlag, Germany
Year: 2006
Language: Dutch, German, English
ISBN: 978-90-5856-159-6
This book attempts to write the history of the black rose from three seperate angles. The first is the history of dark roses from their very first traces in herbals and Middle Ages images right up to the dark Hybrid Teas of the 1950s. The second is an explanation of the genetics of color pigments of roses and why 'black' flowers are so difficult to create. The third section highlights present day dark roses and the hybridizers behind them. Garden roses and cut roses are both discussed.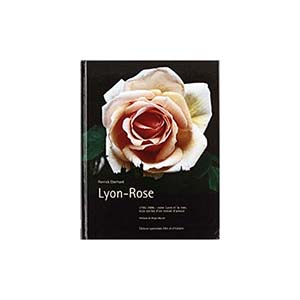 Lyon-Rose
Author: Pierrick Eberhard
Publisher: Editions Lyonnaises D'art et D'histoire, France
Year: 2007
Language: French
ISBN: 978-978-2841-47-6
This book explores all aspects of the three century love affair (1796-2006) between the city of Lyon and the Rose. It looks at its many famous hybridizers, its three most famous roses 'La France', 'Soleil D'Or and 'Peace', the creation of the French Rose Society in 1896, the current renaissance in Old Garden Roses, roses in painting and much more. It also contains 400 photos and original documents.
INDIGENOUS & WILD ROSES OF PAKISTAN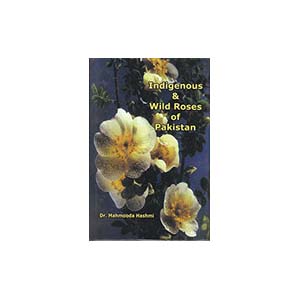 Indigenous & Wild Roses of Pakistan
Author: Dr. Mahmooda Hashmi (Mrs.)
Publisher: Dr. Mahmooda Hashmi, Pakistan
Year: 2006
Language: English
This book covers in detail the various dimensions pertaining to Pakistan's treasure of wild and indigenous roses as well as its age-old rose culture. The first section of the book deals with the "indigenous" roses of Pakistan (such as Rosa damascena) that have been grown on a mass scale for centuries. The second section covers the wild roses of Pakistan and where today more than 33 named species have been identified.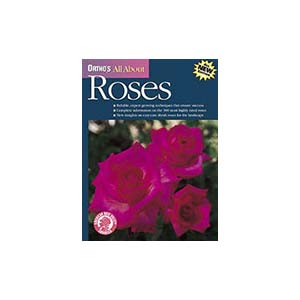 All About Roses
Author: Dr. Tommy Cairns
Publisher: Meredith Books (Ortho Books), United States of America
Year: 2007
Language: English
ISBN: 978-0-696-23217-6
This book presents expert growing techniques together with a comprehensive guide to more than 350 of the best roses for the garden. It is the best-selling rose book in North America and is specially directed to encourage and promote rose growing amongst the general public. This latest edition has been updated and expanded to include the latest and most exciting developments in rose breeding.
VELD, VLEI AND ROSE GARDENS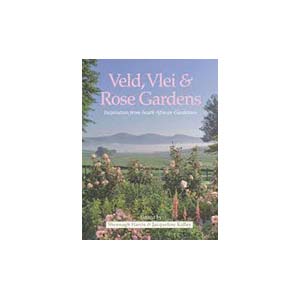 Veld, Vlei and Rose Gardens: Inspiration from South African Gardeners
Author: Sheenagh Harris, Jacqueline Kalley
Publisher: Otterly Press
Year: 2011
Language: English
ISBN: 978-0-9814315-7-4
This book showcases a selection of rose gardens from across South Africa, described through the eyes of their owners. The stories provide an intimate account of their gardening endeavours in sometimes challenging conditions, including raids by duikers and kudu, to produce the spectacular gardens featured in this beautifully illustrated book.
THE ULTIMATE ROSE BOOK – MACOBOY`S ROSES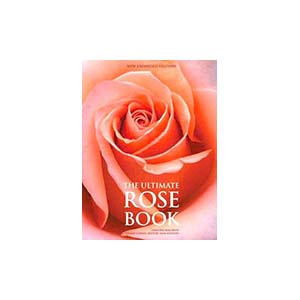 The Ultimate Rose Book – Macoboy`s Roses
Author: Stirling Macoboy Editor: Dr. Tommy Cairns
Publisher: Harry N. Abrahms of New York, Mallon Publishing of Australia
Year: 2008
Language: English
ISBN: 978-0810994102
This book is an updated version of the original. It is an encyclopedia of over 1500 roses, of which some 300 are new. The original entries have been extensively revised to include a significant amount of additional information, while retaining the charm and individuality of Stirling Macoboy's style. As in the original, the entries don't just provide practical advice; they are a treasure trove of interesting historical facts and anecdotal stories.
UITBUNDIG BLOEIENDE ROZEN DE MOOISTE MOSCHATA VAN LENS ROSES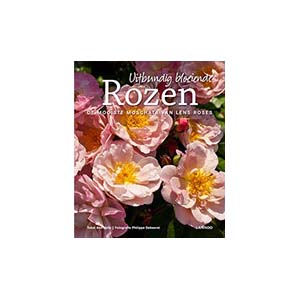 Uitbundig bloeiende Rozen De mooiste Moschata van Lens Roses
Author: Ann Velle, Phillippe Debeerst
Publisher: Lannoo Tielt
Year: 2011
Language: Dutch
ISBN: 978-9020996234
This work is the standard work on the history of hybrid moschata roses. Over 80 moschata hybrids, including the many created by Louis Lens, are described in detail. The second section of the book describes their characteristics and their use in gardens.
THE SUSTAINABLE ROSE GARDEN: A READER IN ROSE CULTURE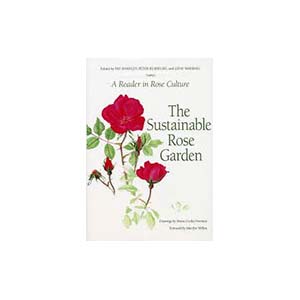 The Sustainable Rose Garden: A Reader in Rose Culture
Author: Pat Shanley, Peter Kukielski, Gene Waring
Publisher: Newbury Books
Year: 2010
Language: English
ISBN: 978-1935149163
This book brings together experts from around the world to inform gardeners about developments in the new trend toward creating environmentally friendly yet enduring rose gardens, with "sustainability" as the key. This means gardening that is consciously aware of the dangerous health and environmental risks posed by using traditional synthetic chemicals and pesticides. Both old and new roses are given a comprehensive treatment with regard to sustainability/disease resistance, with numerous recommendations on good varieties for the green gardener.
ROSES D'EXCELLENCE TOUT NATURELLEMENT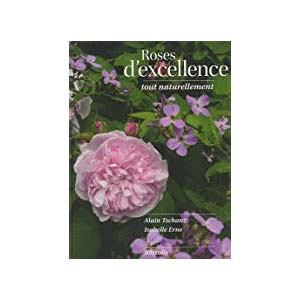 Roses d'Excellence Tout Naturellement
Author: Alain Tschanz, Isabelle Erne
Publisher: Rossolis
Year: 2009
Language: French
ISBN: 978-2940365296
This book describes 160 excellent varieties of heritage roses that can all be grown naturally and with no preventative sprays. They are the personal choices of the rose breeder, Alain Tschanz, and he describes their characteristics, why he chose them, their fragrance and how to make the best use of them in the garden.
THE QUEEN OF FLOWERS, SLOVAK, JAPANESE AND WORLD ROSES IN ROSE GARDENS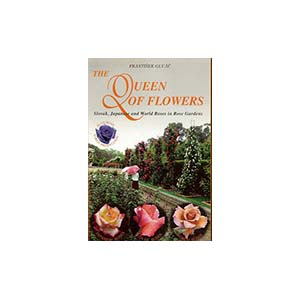 The Queen of Flowers, Slovak, Japanese and World Roses in Rose Gardens
Author: František Glvác
Publisher: SOSP, Racianská 190
Year: 2009
Language: English
This book covers the historical evolution of Slovak roses since the first half of the 18th century to the present day. The first section is devoted to Slovak breeders and to Slovak rose gardens. The second section covers some Japanese rose breeders and gardens and the third section looks at famous roses and rose gardens aground the world.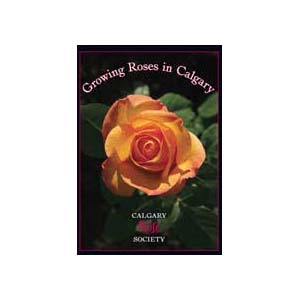 Growing Roses in Calgary
Author: Joan Altenhof, Terry Altenhof, Brian Rottenfusser, Lucy Weir
Publisher: The Calgary Rose Society
Year: 2010
Language: English
This book is about growing roses in the Canadian Prairies and in the northern plains of the USA It features 113 hardy and tender roses grown in the foothills of Alberta with its challenging climate (Zone 3a, 7.7 pH, capricious weather that can drop from 30 C to -10 C in one day and late spring frosts) It is very informative for rosarians in similar climates and enlightening for those in more benign climes who will be amazed at what some rosarians do to have roses even if only for 2-3 months a year.
EL ROSEDAL DE PALERMO DE BUENOS AIRES 1914-2009 – 95 ANIVERSARIO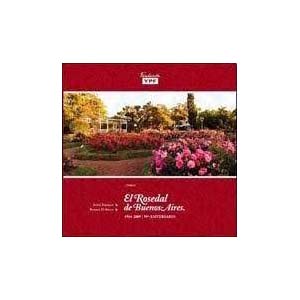 El Rosedal de Palermo de Buenos Aires 1914-2009 – 95 Aniversario
Author: Sonia Berjman and Roxana Di Bello
Publisher: YPF
Year: 2010
Language: Spanish
According to Ernesto Schoo's review of this book, El Rosedal de Buenos Aires could be considered a "rose biography". It is the life story of a public garden that has been part of the lives of many generations of "porteños" (residents of Buenos Aires.) The park has provided leisure, rest, poetic excitement, entertainment and instruction over the years. This book covers the ninety-seven year history of the garden and includes many excellent graphs and illustrations.
ROSES IN BERMUDA REVISITED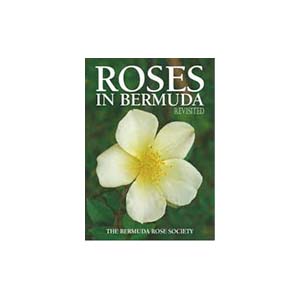 Roses in Bermuda Revisited
Author: Bermuda Rose Society Book Committee
Publisher: Bermuda Rose Society
Year: 2013
Language: English
ISBN: 978 1-927750-25-4
This book is the updated edition of the book that the Bermuda Rose Society first published in 1984 as Old Garden Roses in Bermuda.
In Bermuda roses bloom continually, especially in the months October through May. The purpose of this book is to show you their roses. It is also a useful guide to the roses grown in Bermuda. The main thrust is Old Garden Roses, especially the Chinas, Teas, and the many "Mysteries," some of which have been accorded the ultimate accolade of simply being known as "Bermuda" roses.
ROSEN – DIE BESTEN SORTEN EUROPÄISCHER ZÜCHTER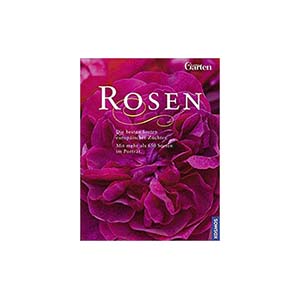 Rosen – Die besten Sorten europäischer Züchter
Author: Angelika Throll
Publisher: Franckh Kosmos Verlag
Year: 2010
Language: German
ISBN: 9783440122884
This book looks at the best and most carefree roses produced by European rose breeders.
OLD ROSES – SURVIVAL AND REVIVAL IN SOUTH AFRICA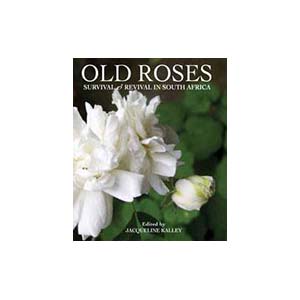 Old Roses – Survival and Revival in South Africa
Author: Jacqueline Kalley
Publisher: Otterly Press
Year: 2014
Language: English
ISBN: 978-0-9921746-7-5
This beautifully illustrated book on Old Roses is sure to inspire many a love affair with these splendid survivors from ancient times. Often sumptuous clusters of buds, open flowers and withered blooms give one the sense of the cycle of life. Renowned for their beauty, fragrance, disease free traits and an ability to survive years of neglect, Old roses are defined as those bred or introduced before 1900. This book has a specific South African bias, concentrating on Old Roses available in that country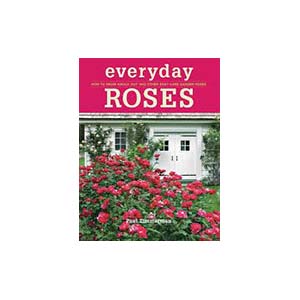 Everyday Roses
Author: Paul Zimmerman
Publisher: The Taunton Press
Year: 2013
Language: English
ISBN: 978-1-66085-778-2
This book debunks common rose myths and outdated care instructions, and instead imparts practical rose care advice in a fun and accessible voice. Readers will find helpful suggestions for choosing roses based on landscape need, tips on what to look for when buying roses, new techniques for the best way to plant roses, and sensible time-saving methods to maintain their roses throughout the year. Aimed at gardeners who want the beauty of roses without the fuss, this book offers an approach that is accessible and environmentally friendly. It focuses exclusively on modern roses and getting the most out of them.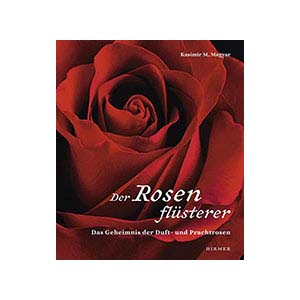 Der Rosen Flüsterer
Author: Kasimir M. Magyar
Publisher: Hirmer Verlag
Year: 2013
Language: German
ISBN: 978-3777421599
This book addresses the secret, the perfume and the splendour roses.
ANNUARIOI DELLA ROSA 2014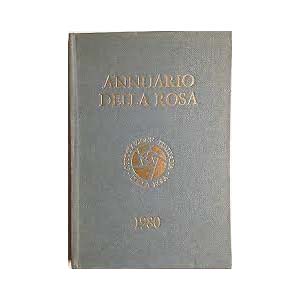 Annuarioi Della Rosa 2014
Author: Associazione Italiana Della Rosa
Publisher: A.I.R.
Year: 2014
Language: Italian and English
This book explores the history of Associazione Italiana Della Rosa.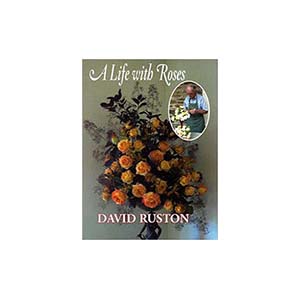 A Life with Roses
Author: David Ruston
Publisher: Rosenberg Publishing Pty Ltd
Year: 2011
Language: English
ISBN: 9781921719097
This is the story of David Ruston, a man whose proficiency with roses is legendary. His lectures and demonstrations on "the art of the old masters" impart memorable, detailed information about master painters and the flowers they used while creating their beautiful masterpieces.
GROWING ROSES IN SUBTROPICAL CLIMATES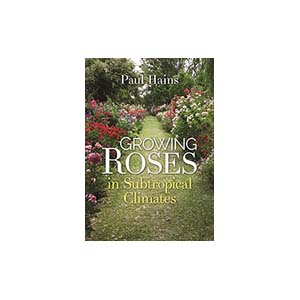 Growing Roses in Subtropical Climates
Author: Paul Hains
Publisher: Paul Hains
Year: 2014
Language: English
ISBN: 9780992598808
Described as the rose grower's companion. This book gives information for everyone from the begionner to advanced rose gardener on select6ing the best roses for the subtropics, controlling pests and diseases, planting, transplating and fertiolising, how and when to prune roses, garden layout and design, organic rose growing, rose breeding, and propagating.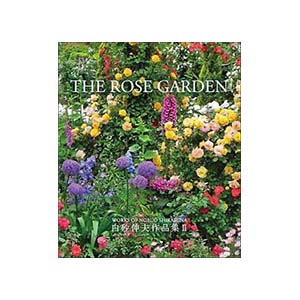 The Rose Garden
Author: Nobou Shirasuna
Year: 2015
Language: Japanese
ISBN: 978-4944091539
Japan's Rose Garden has come at a time when the world's leading. It has been held in May at the Hotel Okura -gardening of the 10 countries ambassador Mrs.-, Huis Ten Bosch of the Rose Garden, Akaohabu & Rose Garden, such as -the world of the rose garden- in Gifu Prefecture of Hana Festa Memorial Park, now a hot topic in Japan going on of Nobuo white sand you are designing the Rose Garden works, it is a long-awaited second series.
THE ROSE GARDEN OF FUKUSHIMA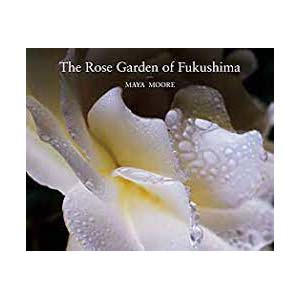 The Rose Garden of Fukushima
Author: Maya Moore
Publisher: Sekai Bunka Publishing
Year: 2014
Language: English
ISBN: 978-4418142361
Magnificent photographs and heart-wrenching story about a real rose garden that perished with the meltdown at the Fukushima Nuclear Plant in Japan in 2011.The roses and their demise depict the personal tragedies that are rarely told.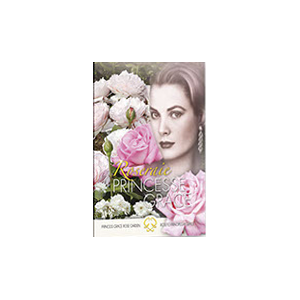 Rosaraie Princess Grace
Authors: Dr Gerald Meylan, Georges Restellini, Jean Jacques Pino
Year: 2015
Language: French, English, Italian
ISBN: 978-2-9527752-2-9
On the occasion of the reconstruction of the new garden, we present you the trilingual book entitled "The Rose Garden of Princess Grace". Preface by S.A.S. Prince Albert II of Monaco. A prestigious harvest of nearly 300 extraordinary roses that stand out on a black background, accompanied by their detailed sheet.
THE SEASONAL GUIDE TO GROWING ROSES IN SOUTH AFRICA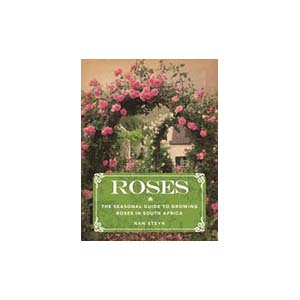 The Seasonal Guide to Growing Roses in South Africa
Author: Nan Steyn
Publisher: LAPA Publishers
Year: 2015
Language: English
ISBN: 9780799374483
Roses: The seasonal guide to growing roses in South Africa discusses the cultivation of roses in detail. It includes easy, practical advice and hints, but also warns against common mistakes. The book's accessible style makes it ideal for the ordinary gardener who would like to plant a few rose bushes; maybe even for the first time.